The ten deadly mistakes of wanna-dots
Just shy of ten years ago, on March 10, 2000, the Nasdaq peaked at 5048.62. Today it hovers around 2100 points – 59% lower. Most of the dotcom darlings of those days are past tense by now.
On the surface, then, tech looks like it's dead in the water. However, a deeper look shows this is far from the truth. Several dot.com darlings have returned (Priceline.com, Amazon, Ebay,…), and newcomers like Google even managed to beat all pharmacos but one (J&J) in terms of market capitalization. And Apple, another serial come-back kid, is even more highly valued than the leading life sciences company. In fact, 8 of the top 20 most valuable companies today are technology-based…vs only three life sciences companies. One could even argue that companies like WalMart, GE, P&G and the financial service companies in the top 20 are all partly there thanks to their astute use of technology.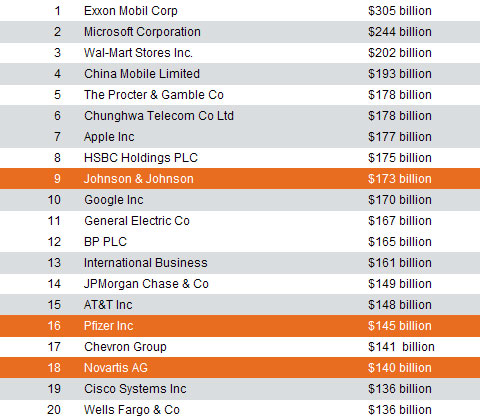 So, technology is really hot… but the more important question is whether life sciences companies are ready to reinvent themselves by selectively leveraging tried & proven, abundant and often low-cost technologies. (And of course, whether this technology-supported strategies would lead to higher valuations by the market).
On the customer side, the tipping point has clearly been reached: you can now find a critical mass of healthcare professionals and consumers on the internet (over 90% and 60% respectively – source: Manhattan Research).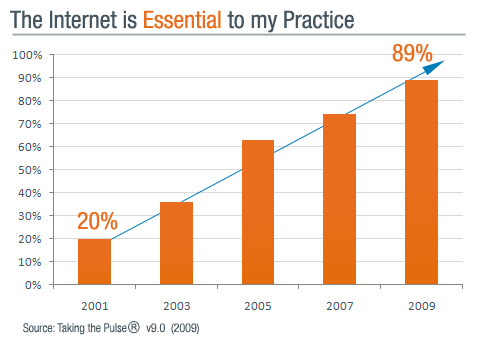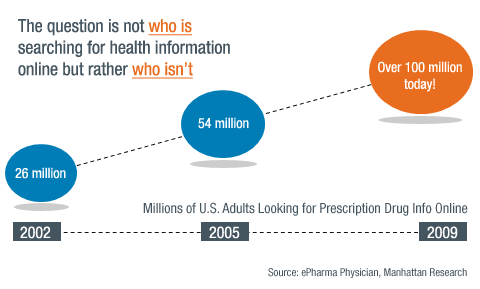 On the sales and marketing side, many companies are still focused on the rep channel: increase salesforce in launch & growth phase, and reduce it near the end of the lifecycle. More sophisticated, integrated technology-supported CRM approaches are still rare. The hype around teleweb selling (and tablet detailing) is not a contradiction to this trend, but in fact demonstrates that pharma continues to focus on the rep-to-doctor channel.
Only a few companies are pushing the envelope in a structural fashion to create a more flexible and cost-effective mix for the long term; many of them are relatively young or small players.
Much more is needed to fully leverage the opportunities offered by the Internet and other technologies for customer-facing activities in life sciences. But where to start? I would suggest an almost 10-year old article by Rosabeth Moss Kanter, "The ten deadly mistakes of wanna-dots", based on an HBR article in 2001, and benchmarking your company with it. By way of illustration, I am quoting mistakes 5, 7 and 10: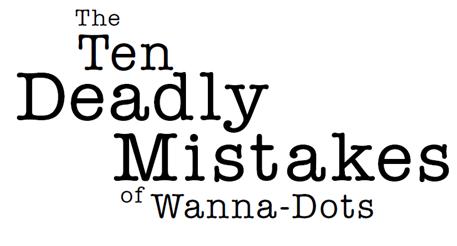 "5. Make sure what you do on the Web is exactly the same as what you do offline. Duplicate your traditional business assumptions online (after all, the Internet is just a tool, isn't it?) (…)
7. Use the banner of decentralization and business unit autonomy, reward each unit for its own performance, and offer no extra incentives to cooperate in cyberspace. (Maintain your belief that conflict is a healthy spur to higher performance; let the victor get the spoils.) Keep reminding divisions that they are separate businesses because they are different, and that's that.(…)
10. And last but not least, never forget that the company, not the customer, is in the driver's seat. The Internet is an opportunity for us to communicate with them."

To help avoid some of these mistakes and create more transparency in the current trends and future aspirations of life science leaders, Across Health is regularly conducting benchmarking projects. In January, we conducted a CRM benchmarking survey with 6 leading life science companies (for more information, please contact tom.vandenbulck@a-cross.com ).
We are currently running our second annual "ebusiness benchmarking survey". If you have not done so already, please take the survey here and you will receive a free copy of the results! If you would like to run the survey in your company to use as a benchmark, please contact bernard.depaepe@a-cross.com for more information.
Happy benchmarking,
Fonny
PS Stop Press: we just opened our new office in Switzerland (Basel) and France (Paris)!
Written by Fonny Schenck
For more information about this article,
please contact
Fonny Schenck