Europe Promotional Spending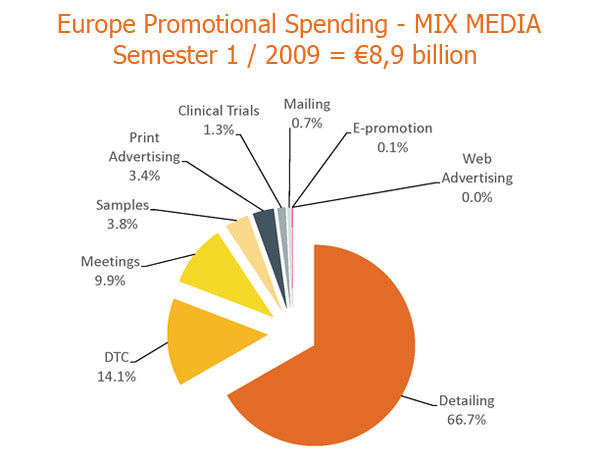 Recently, CegedimDendrite published a chart on where European pharma companies are allocating their sales and marketing resources for the first six months of 2009. Despite the focus on a new commercial model, companies continue to spend insignificant amounts on the internet (0.1 +0.0%). One could argue correctly that the actual e-spend is higher…but these limited investments clearly remain below the radar screen for CegedimDendrite. Compare this with DTC, also a relatively new trend in pharma, which is being pursued with more vigour.
If you look at it from the "half empty" perspective, one could say that pharma is still not embracing e. Looking at it from the "half full" side, there is still a lot of upside potential for digital!
Fonny will be presenting on this topic at Eyeforpharma eMarketing in Berlin ("it's all in the mix"). If you would like to receive a copy of his deck, please contact him at fonny.schenck@a-cross.com
Written by Fonny Schenck
For more information about this article,
please contact
Fonny Schenck